When renovating your kitchen, there are many colour ideas for you to consider. Whilst some err on the side of caution with a neutral colour pallet to create a bright and spacious room, others introduce a pop of colour to create a statement in the home.
Whatever your kitchen colour scheme, pewter kitchen handles lend themselves perfectly. When paired with light grey cupboards pewter offers a complementary look or when matched with darker tones pewter creates a beautiful contrasting finish.
Grey, white and cream tones are popular colour schemes in kitchens to create light and airy spaces in the home. Light kitchen cupboards are a timeless classic which will never go out of style - so you can rest assured your kitchen will always be on-trend.
Alston Pull Handle: FD237
Make a statement in your kitchen with the introduction of dark tones such as navy and black. Combine with light worktops and pewter cupboard handles to create a stunning contrasting finish in your kitchen.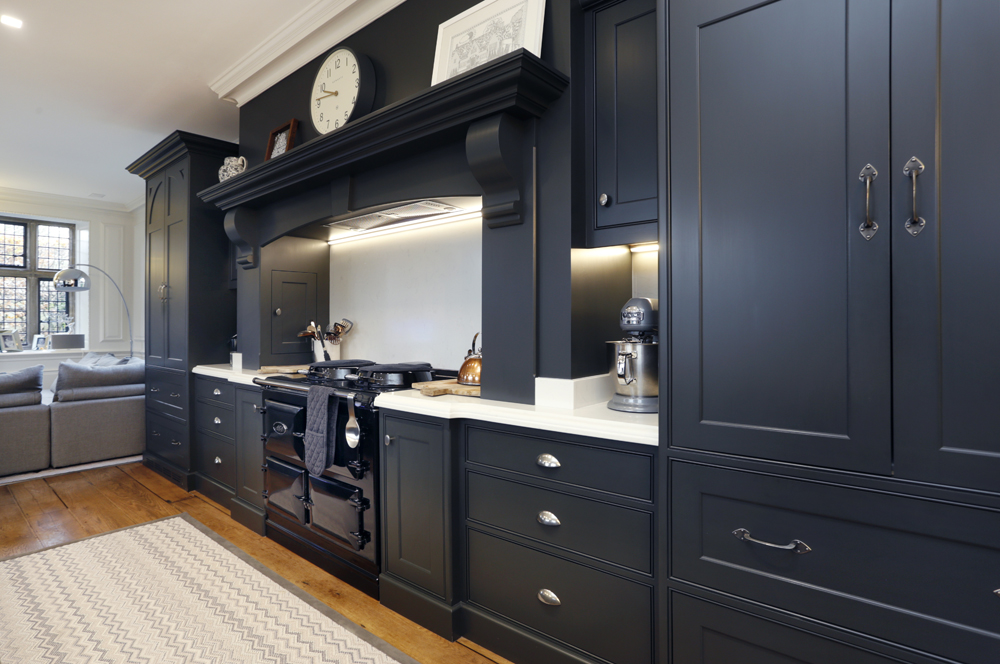 Haddon Pull Handle: PPH040, Wilton Cup Handle: PCH001
Bring depth and style to your kitchen with the introduction of two-tone cabinetry. The combination of dark and light kitchen cupboards is a popular choice to create a contrasting look.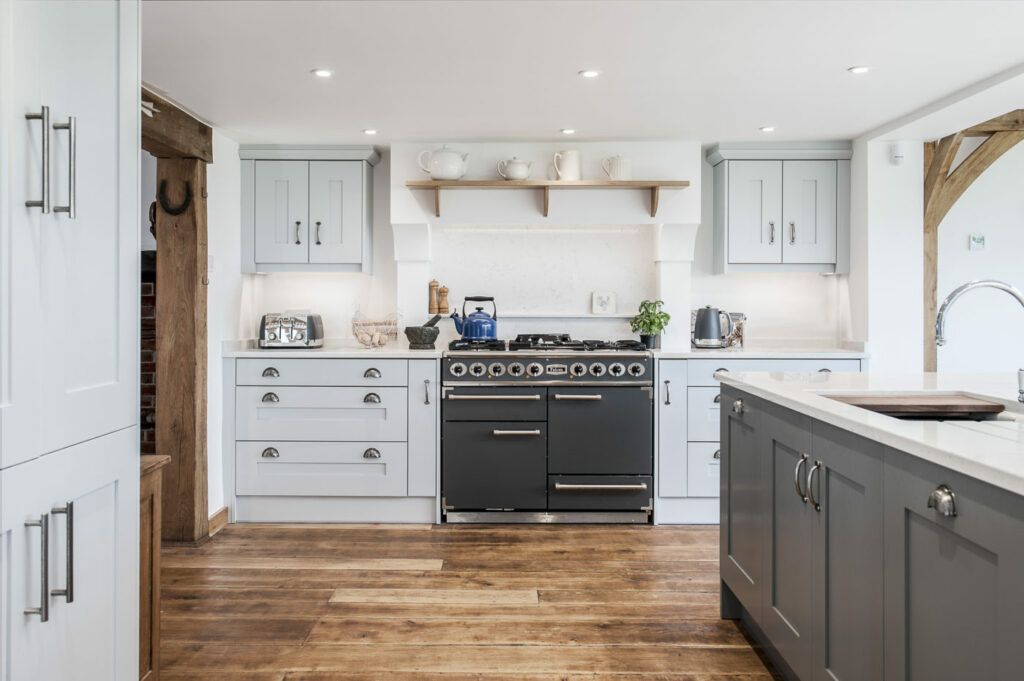 Elton Cup Handle: PCH005, Chilton Bar Handle: BH017
Tap into your creative side when designing your kitchen by introducing bold, bright colours. We love this combination of our Chester kitchen handle range on a red kitchen island. 
Chester Cup Handle: FD582, Chester Pull Handle: FD593
For a calming feel, opt for a pastel colour scheme such as sage green. Create a warm and homely feel with the introduction of natural wood and pewter accessories.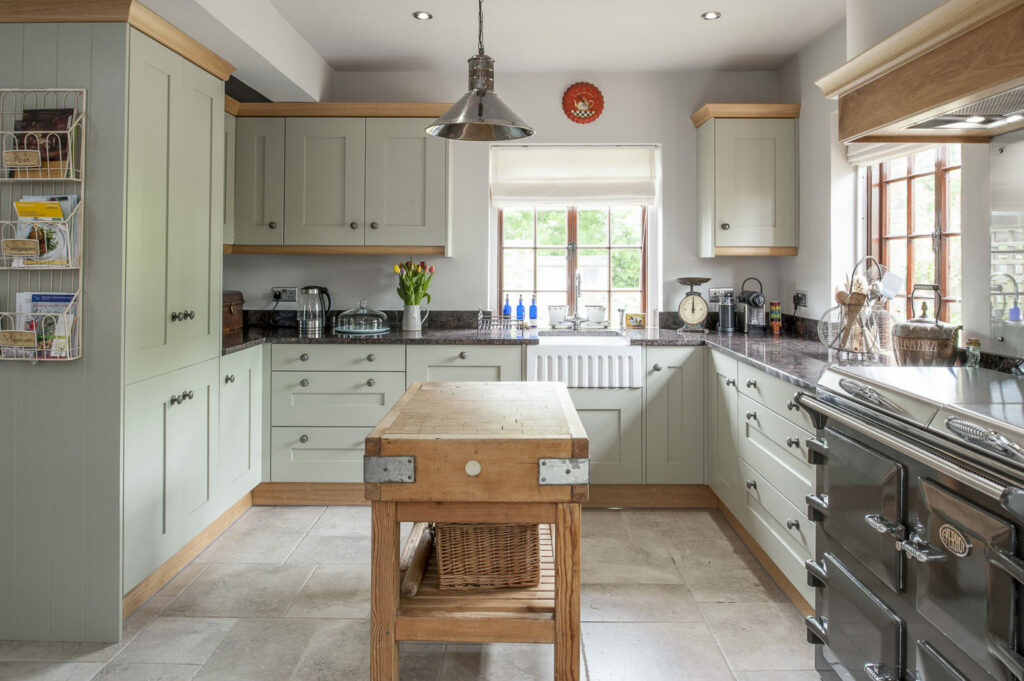 Dome Cupboard Knob: PCK004
Create a rustic kitchen style with the introduction of wooden kitchen cupboards. This type of kitchen brings a warm and inviting feel to the home, as well as character and charm.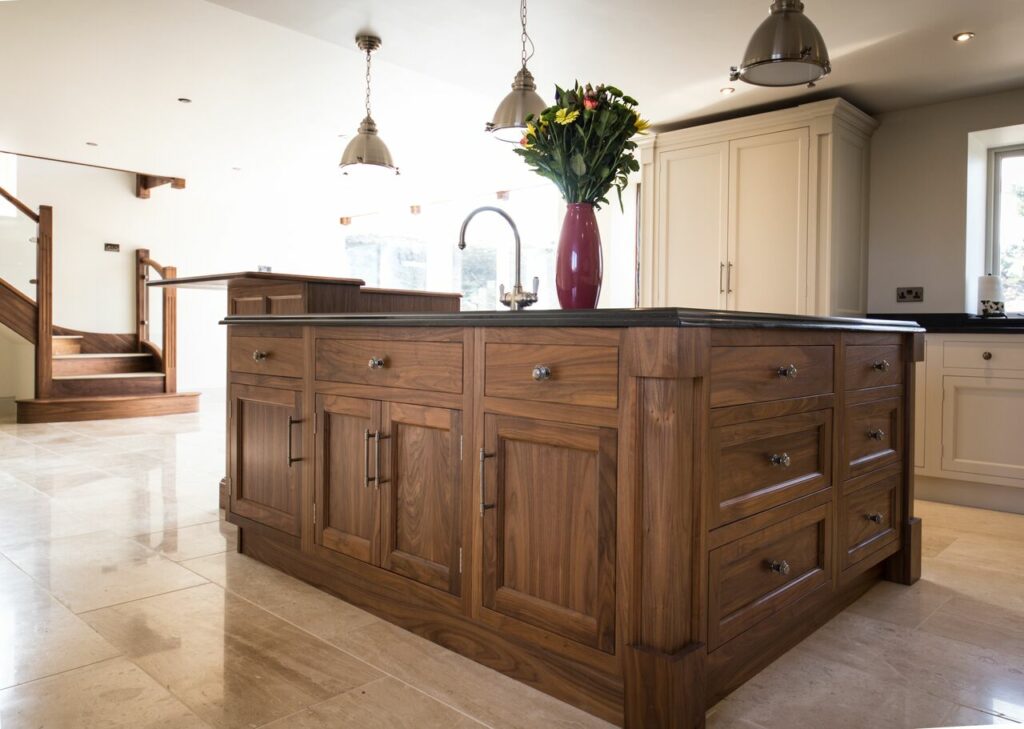 Hadden Cupboard Knob: PCK011, Farrow Pull Handle: FD528
Browse the Finesse range of pewter cupboard handles below: