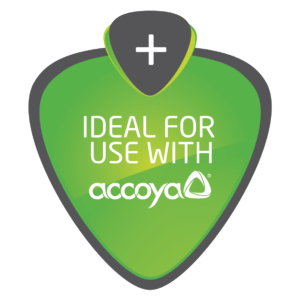 Accoya wood is a class 1 durable material which is typically used in window frames, doors, facades, decking and cladding. Made from the pine tree 'radiata pine', the raw material undergoes a modification process called acetylation once harvested. This process creates a rot resistant, durable wood which maintains stability across all climates without affecting the materials natural appearance. The treated wood is a popular choice with joiners and builders due to its optimal performance both on land and in water - offering a 50 year guarantee on land and 25 years warranty in ground or water.
What are the Benefits of Accoya Wood?
Accoya wood offers a number of benefits including:
Increased stability - most types of wood experience dimensional changes when exposed to different conditions and temperatures. Particularly, swelling is often experienced in damp or wet conditions and shrinkage may occur in dry, hot environments. This causes issues in window and door applications including jamming, warping and splitting. Unlike other woods, Acooya wood offers excellent stability by reducing swelling and shrinkage by 75%.
Durability - Accoya wood is an extremely durable material with many beneficial qualities including rot resistance and climate stability. The material is also insect resistant to avoid damage by pests and insects such as termites. 
Long service life - Timber trade body TRADA has stating a 70 year minimum service life for Accoya wood. The material also comes with a 50 year warranty for applications above ground and 25 year warranty for in ground and fresh water applications.
Excellent finishing - The love for Accoya wood amongst builders and joiners also comes from the ultimate consistency and quality when finishing the material. Coatings last longer on Accoya wood, creating a low maintenance material which saves times and money in the long term. 
Low environmental impact - Accoya wood offers a range of sustainability benefits including 100% recyclability, a non-toxic modification process, low carbon footprint and sustainable sourcing from fast-growing forests. 
Are Finesse Products Suitable for use with Accoya Wood?
Accoya wood is a popular material used amongst our wide network of joiners and builders. Therefore, it is important that our range of pewter door hardware is suitable for use with Accoya windows and doors. 
Designed with a combination of high quality materials such as pewter and stainless steel components, the Finesse product range has been independently tested and approved for use with Accoya wood - providing optimal performance with the durable material.
For more information regarding Accoya wood, please click here. 
Shop our range of products below, all of which are suitable for Accoya wood applications.